Christo and Jeanne-Claude's The Gates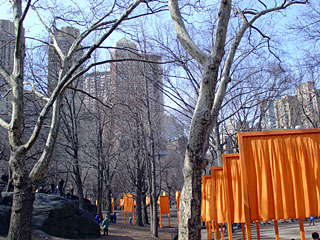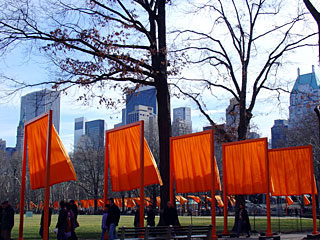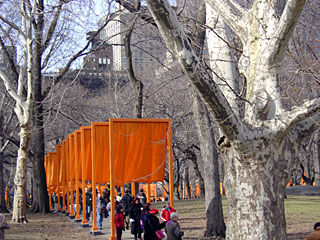 This past weekend,
Emil and I
had the chance to experience
The Gates
, Christo and Jeanne-Claude's first major project in New York City.
7,500 gates line the pathways of Central Park. Saffron-colored fabric panels hang seven feet above the ground, blowing in the wind and creating a visual golden river appearing and disappearing through the bare branches of the trees. I was surprised by how organic they felt to me, not strange at all.
The installation will last just 16 days (from February 12, 2005 through February 27, 2005). Then, the gates will be dismantled and the materials - the steel, the vinyl, and the fabric - will be recycled. I took a lot of pictures, and here are three of them.
In honor of this extraordinary work and to complement its vibrant color, I will be making a
saffron risotto
for dinner...